Recruiter on Demand.
professional interim recruiting
worldwide on-site and/or off site execution
End-To-End-Recruiting.
precisely fitting recruitment approach
proven project procedure
holistic recruitment life cycle
from single orders up to substantial campaigns
Customized Services.
tailor-made recruitment modules
flexible and independant
Talent Acquisition, Recruiting, Active Sourcing, Research
Pragmatic. Efficient. Successful.
The basis:
> 20 years of HR experience, thereof
> 15 years with recruiting focus
I will support you
as a member or leader of your Talent Acquisition on an interim basis
in the event of conceptional, stategic and operational Recruitment or HR needs
in the case of urgent or regular staffing challenges

in the targeted Talent Acquisition or HR problem solving
Planned or ad-hoc, and gladly the very hard nut to crack.
If you are interested in a first non-binding meeting, I look forward to our contact.
Recruiter on Demand
On-site/Off-site Interim Management
You need a temporary replacement in your team?
Due to a high workload, your team can only devote limited time to recruitment?​
You want to stay flexible and absorb a recruitment peak without expanding your team?
You lack a specific talent acquisition expertise?
You want to integrate Active Sourcing into your recruitment efforts?
Through professional interim recruiting I can assist you quickly and professionally. I can work with you worldwide on an interim basis in your conceptional, strategic and operational recruiting, on-site or from my office. I can shoulder responsibility either as a member or a leader of your talent acquisition department.
In addition, I can advise you on topics such as candidate approach, communication, experience, management, and selection as well as sourcing pipeline and talent pool.
Furthermore, I can interact with areas such as personnel marketing, employer branding, university relations, data analysis, onboarding and HR relations.
Together we can analyze your recruiting and make the impact of your activities more efficient and effective.
Take advantage of my diverse experience for a cost-effective solution to your temporary up to long-term challenge. I am available to you at any time for an initial telephone exchange.
Are you considering outsourcing a recruiting project to an external specialist?
Please let us discuss if my recruiting approach fits to your needs.
Successful processing of your employee search
From my HR practice of more than 20 years, I have developed a systematic method for the right approach to a recruiting project. This ensures that as many relevant aspects as possible are considered for an efficient and successful recruitment. Your basic initial situation, your continuing corporate and HR strategy and your internal processes are considered, as are all job-related details and all other influencing factors.
Even if we proceed together according to this structure – it always remains a custom-fit approach tailored to your company."
Customized Services
Tailor-made recruitment modules
You need support in certain areas of recruitment or talent acquisition?
I can take over individual tasks for you, according to your needs. All modules are flexible and independent of each other. You can rely on proven processes.
Of course, individual services can also be bundled into packages, e.g. identification and approach.
We should discuss which operational or strategic modules will cover your requirements.
Recruitment Process Outsourcing / RPO
Long-term business process outsourcing for higher recruitment volume
You are dealing with a significant headcount growth?
Your need someone to manage your personnel service suppliers?
Your external recruitment budget is too high?
You would like to reduce the recruitment time?​
The quality of the presented applicants is not
sufficient?
In these and many other cases, the medium- to long-term outsourcing of internal and external recruiting services to an external partner in the form of an RPO can be very effective.
The range of services can extend from individual modules to full service, both onsite and offsite.
Many years of practice have shown that the best basis for a successful RPO is a sophisticated strategy that is perfectly tailored to your needs. Please let us talk about an approach to your issue that suits you.
Initiative application
Apply for a job on your own initiative!
I am involved in a wide range of projects from specialist to C-level. These projects often require very specific candidate qualifications. Correspondingly qualified candidates are hard to find.
To be able to precisely check your specific skills and your individual wishes for each search mandatn the future, I need some information from you.
Please deposit your data in my database. Of course, confidential and 100% privacy compliant.
I guarantee you: no data will be passed on to third parties without your consent."
Network
You can rely on an experienced network of freelance professionals, with which I already worked closely.
This network offers the chance to extend projects on short notice.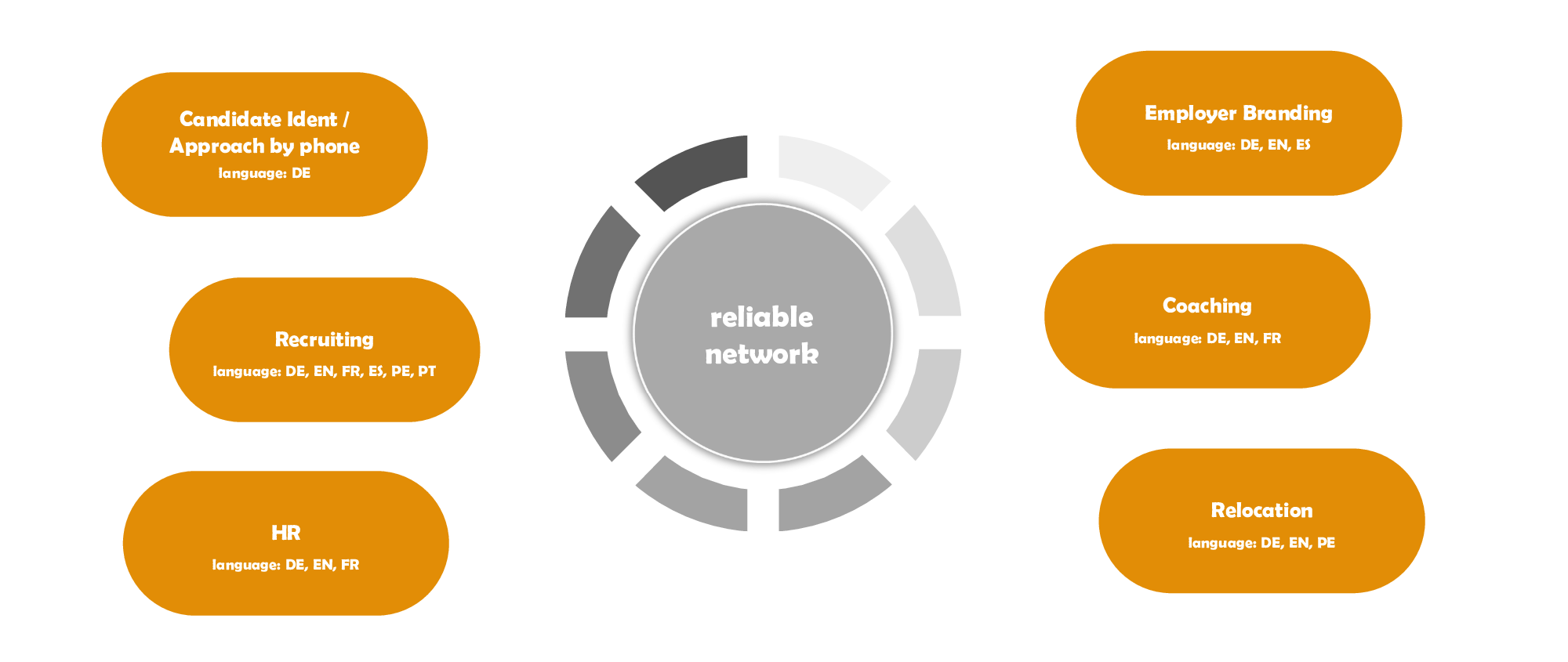 Gapp Recruiting & Research
Von-der-Tann-Str. 25, 82319 Starnberg – Germany
+49 1 777 200 700, info@gapp-recruiting.de